Mission to Nicaragua 2019: Isle de Ometepe
2-Week Short-Term International Mission Trip
Sponsored by Dallas Baptist Church, in partnership with the BRN PA/SJ
Dates: 21 Sept. 2019 (fly out) to 5 Oct. 2019 (fly back)

About This Project
Where: 

The Isle de Ometepe is located in Lake Nicaragua.  

Nicaragua is the largest but most sparsely populated country in Central America, and also the second poorest country in the Western Hemisphere.* Nicaragua borders Honduras to the north and Costa Rica to the south; is slightly larger than New York State. Two big lakes, Nicaragua and Managua, are connected by the Tipitapa River. The people are very kind and open to the gospel. Nicaragua has been affected by recent civil unrest which began in April 2018. While our team had no safety issues in 2018, as with all mission trips there is always the element of risk. We trust God, but we also do not take unnecessary risks. Happily, at this time, Nicaragua is reasonably safe. The President is: Daniel Ortega (2017); Population (5,966,798 July 2016 est.*) *(https://theodora.com/wfbcurrent/nicaragua).

What we will do: The team works with the host church, Primera Igle- sia Bautista de Moyogalpa (Ometepe), led by Pastor Elio Navarrete. We work with his church and his church's three small mission churches that are located in Altagracia, La Flor, and Esquipulas.

The team will be doing the work of mission by…

Street Evangelism/Prayer walking, Sharing 

the Good News of Christ,

Visiting and Encouraging church members,

Praying with people, sharing our testimonies

Providing Bibles and Sunday School materials and other helpful items for children and adults.

Worshipping, and preaching/teaching in the churches.

Participating in the 450th Anniversary 

Celebration of the Spanish Bible

And oh, yes…we'll have a day dedicated to touring the island, souvenirs, and some other fun activities (some things we've done for fun on previous missions were…zip lining, seeing petroglyphs, lake excursions, horseback riding, hiking a volcano for a closeup view of San Ramon Falls, etc.)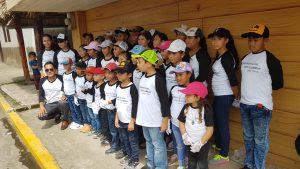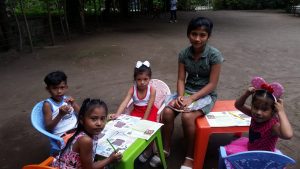 LODGING..Upon arrival on 21 September in Managua, we stay at a very nice, secure, comfortable hotel close to the airport. On Ometepe we also will stay in a very clean, comfortable hotel (hospedaje), with on-site security, and WiFi (You may bring swimwear to enjoy the new pool after a day's work).

What will you EAT? Amazing Nicaraguan food, and of course American food! And oh, yes… wonderful Nicaragua coffee! A very filling breakfast buffet is included at our Managua hotel, and breakfast is included at the hotel on Ometepe…you won't go hungry!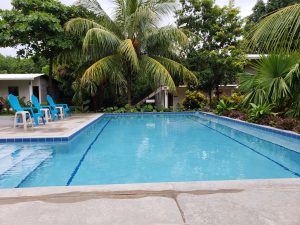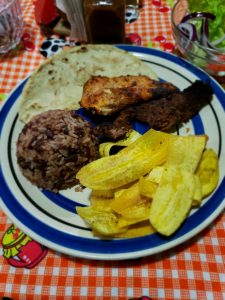 REQUIREMENTS TO BE A TEAM MEMBER: This mission trip is idea for adults, high school and college students, as well as families. (NOTE: Any Unaccompanied students must be age 16 or over at the time of Departure BUT we would also have to have persons willing to serve as chaperones) (A young person aged 14-16 may also go, but MUST be accompanied by a parent or guardian who will also serve as a working team member).
All team members should be Christians, feel God is calling them to go on this mission, and be able to share his/her Christian testimony

All team members MUST complete applications AND make Payment Deadlines per schedule below.

Attend all Team Meetings (we try to schedule those in central locations or we may use Skype) 

Possess a Valid U.S. Passport 

(expiration cannot be less than 6 months after your return). IF you do NOT have a passport or it needs renewing/updated, you should begin the application process immediately so that you receive your passport in adequate time.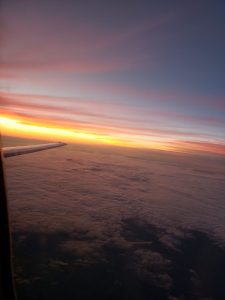 INDIVIDUAL COST PER MISSION TEAM MEMBER…
Mission Trip 

cost = $1500. 

Depending upon hotels rooms and the final number of team members going, I may be able to use 'double occupancy,' and reduce the cost IF, for example…husband and wife are in the same room; 2 single ladies are in one room; etc. If this comes about, I'll definitely let you know, and if costs are reduced we'll adjust the 'final payment' in the schedule below.

PLUS 

Your Round-trip Airfare $542 ** 

(

current 

estimates R/T Main Cabin as of 12-13-18 run $542, plus checked bags fees, on American Airlines 

(this estimate is based upon flying from Baltimore/Wash (BWI), to Miami (MIA)to Managua (MGA).

** 

AIRFARES

: Each Team Member is responsible to BOOK his/her air travel, allowing you to use your credit cards and/or mileage rewards; AA currently offers a "Fly Now Payment" plan at checkout on their site. Team members should book Departure on 09/21 on American Airlines Flight 993 from Miami to MANAGUA at 6:03 p.m. Return FLIGHT: 10/05 on AA Flight 994 from Managua at 7:00 am to MIAMI. You choose your connecting FLT to/from Miami (MIA) (Flight information, baggage fees, is at https://www.aa.com )
IMPORTANT…Team members MUST connect in MIAMI to board American Airlines Flt # 993 to Managua. REASON: It is required that I pre-register our Mission with the MIGOB (Nicaragua Immigration); persons listed on the manifest I submit to MIGOB (Immigration) are to arrive together so that we go through the Immigration checkpoint together as a group. For that reason, your flight arrangements MUST connect to this Am. Airlines flight: AA # 993 (departing Miami at 6:03 p.m.). (If you need help or have questions, please let me know)

Personal Funds…you'll want to bring about $200-350 to cover lunches, any laundry, incidentals, tips; snacks/ souvenirs, Nicaragua Tourist Stamp at Immigration ($10), and your stateside travel expenses, etc. Team Members are responsible for their 'tab' at our hotel on Ometepe (your tab may include such things as bottles of water, soft drinks, laundry, snacks). Most of us have found that between $200 – $350 is quite enough. (US Currency is acceptable. It MUST be 'clean' with no tears, ink marks, etc.)
 What Your TRIP COST Includes:˙
All Hotels in Managua and on Isle de Ometepe; 

Ground transportation between Managua and San Jorge (the port) and the Ferry to Ometepe;

Shared cost of mission supplies and shared cost for interpreters; 

Insurance: Travel/Health Insurance (required)…I must purchase for the team within 10 days of INITIAL Trip deposit. 

Breakfasts (22 Sept through 05 Oct. are included at both hotels.

All Evening Meals (21 Sept through 4 October) 

And our Ometepe "Tour/Fun-Day" activities.
APPLICATIONS, DEPOSITS, AND DEADLINES…
APPLICATIONS:

 ALL Team Members MUST submit a CURRENT APPLICATION (NOTE: If you went with us last year, 2018, you do NOT need to submit a new application, only update any info that changed. You update your bio info and any changed info previously submitted on your MissionMinder.com webpage). IF you are a member of one of our BRN PA/SJ churches, you should use the application ONLINE using this link: https://missionminder.com/App/392
IF you are NOT a Member of a PA/SJ Southern Baptist Church, please either call or email me for your application packet. You may still submit the short-form ONLINE application in order to let us know of your intent to go with us prior to completing the long form. (Again, for your Application Packet, please Call our church (570) 639-5099 or email me at either: pastorjerry@dallasbaptistchurch.org or gerald.branch01@gmail.com. Then Complete the application, and email it back).
DEPOSIT DEADLINE: March 1 (you may submit sooner…Your Initial DEPOSIT to lock in your place is $150

. 

TRIP DEPOSITS/PAYMENTS/DEADLINES 

(Once you're notified that your application is accepted, you may want to purchase your airline ticket 

or monitor for best fares.)

DEADLINES for trip costs:

1 March, 2019 – $150 Initial Trip Deposit (this counts towards part of your trip cost)
1 June, 2019…1/2 of Trip cost less your deposit ($750 – $150 = $600)
1 June, 2019…COPY of your PASSPORT. (we must register the trip 3-4 mo. in advance with Nicaragua Immigration)
NO later than 1 JULY…copy of your Flight itinerary/reservation details
1 August, 2019…

Final Payment (

$750 

OR 

Balance due

)

If you have any questions, please contact Pastor Jerry Branch at: (

Office: 570-639-5099)(Cel: 570-406-2162

) or email: gerald.branch01@gmail.com or pastorjerry@dallasbaptistchurch.org
APPLICATION: