Mission to Nicaragua 2018: Isle de Ometepe,
Led by Dallas Baptist Church
2-Week International Mission…Dates: 15 Sept. (fly out) to 30 Sept. (fly back)
(A possible alternate option if you cannot do the 2 weeks may be 15 Sept and return 25 Sept.)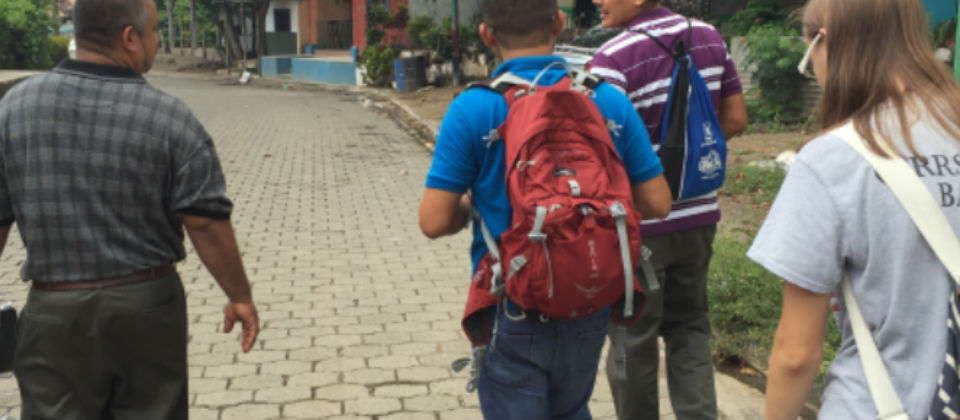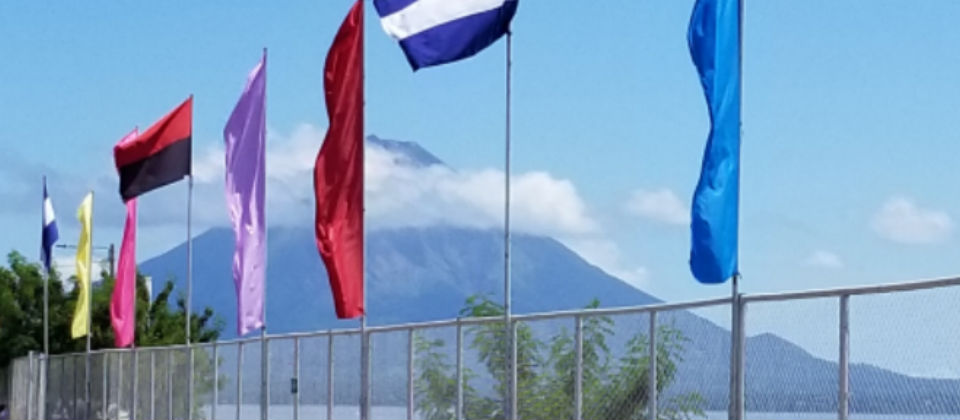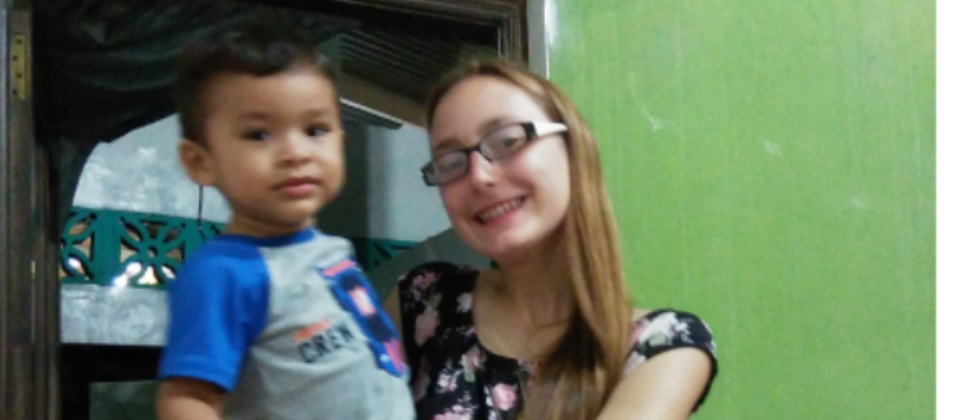 PROJECT LEADER:  Dr. Jerry Branch, Pastor (570-639-5099 office, 570-406-2162 cell, pastorjerry@dallasbaptistchurch.org )
About This Project
Þ Where: The Isle de Ometepe is located in Lake Nicaragua in the Rivas District.  Nicaragua is the largest but most sparsely populated country of the Central American nations.  It is also second poorest country in the Western Hemisphere.* Nicaragua borders Honduras to the north and Costa Rica to the south. It is slightly larger than New York State. Two big lakes, Nicaragua and Managua, are connected by the Tipitapa River. Nicaragua is also a relatively safe country, with low violent crime, but like anywhere, we use common sense.  The President is: Daniel Ortega (2017); Population (5,966,798 July 2016 est.*) *(https://theodora.com/wfbcurrent/nicaragua). 
Þ What we will do:  The team will be working with and under the direction of Primera Iglesia Bautista de

Moyogalpa (Ometepe), led by Pastor Elio Navarrete.  We will work with his church as well as the church's three small mission churches located in Altagracia, La Flor, and Esquipulas.  The team will be assisting the churches by
· Street Evangelism and Prayer walking to Share the Good News of Christ,
· Visiting and Encouraging church members,
· Praying with people,
· Providing Bibles and Sunday School materials,
· and Worshiping with the churches. 
· We also take some useful small items to give out to children and adults.
Þ Where will you stay? In Managua, upon arrival on 15 September, we stay at a nice hotel close to the airport.  After we travel to Ometepe on 16 September, we will be staying in a very clean and comfortable small hotel.  It has hot and cold running water (a luxury); a new swimming pool; fans and perhaps A/C; and onsite security.
Þ What will you eat? Amazing and tasty Nicaraguan food! Don't worry, there's nothing gross or weird, but everything will be very flavorful. A Nicaragua staple is Gallopinto (rice and beans).  And oh, yes…we often eat pizza or pasta in the evenings at local restaurants.  Suggestion: You might bring or purchase some granola type bars to eat while we are out working with the churches (Our hotel had these for sale last year).  A full American breakfast buffet is included at our Managua hotel, and breakfast is included this year at the hotel on Ometepe…more money for souvenirs! 
· REQUIREMENTS to be a team member:

· This mission trip is for adults, high school students, and college students. (Unaccompanied students must be age 16 or over at the time of the trip, provided we have persons willing to serve as chaperones) (A young person aged 14-16 may also go, but must be accompanied by a parent or guardian who must also serve as a team member).
· All team members should be Christians. 
· Make all payment deadlines per schedule.
· Attend all Team Meetings (for those out of town, other arrangements will be made, such as Skype with us)
· Possess a Valid U.S. Passport (expiration cannot be less than 6 months after return)
Þ INDIVIDUAL COST
$1500 + your Airfare…(Delta is the airline of preference…see below**), and you'll need to bring some personal funds for evening meals/snacks + your stateside travel meals/souvenirs, etc.
Þ TRIP COSTS Include:  Hotels in Managua and on Isle de Ometepe; Ground transportation to and from Managua and Ometepe; Ferry; Shared cost of mission supplies; Shared cost for interpreters; Team Travel and Health Insurance; and Island "Tour Fun-Day" activities.  Breakfasts are included with both hotels.  As noted above, the Team member is responsible for lunches/snacks and evening meals while on mission, plus air fares, and stateside travel expenses. If you have questions, please don't hesitate to ask.  Please also NOTE:  All trip costs are based upon room sharing, and 6 team members.  
Þ DEADLINE for application and deposit
¨ March 15, 2017…Application and Initial Deposit of $150 is due.  (You are encouraged to notify us prior to this date that you want to be part of this mission and submit your application prior to your deposit.  This helps with our planning.)
¨ To Request an APPLICATION packet: 
¨ Call (570) 639-5099 or email: pastorjerry@dallasbaptistchurch.org
¨ OR download the application Online (Complete the application, and email to Pastor Jerry)
Þ trip deposits/payments/deadlines (excluding your airfare **)(Once you are approved, you may want to purchase your airline ticket or monitor for best fares.) (We use Delta Airlines connecting in Atlanta so the team arrives/departs together).

·  15 March, 2018 – $150 Initial Trip Deposit (this is included as part of trip cost)
· Confirmed Airline Reservation no later than 1 July, 2018**
· 1 June, 2018…1/2 of Trip cost ($600) 
· 1 June, 2018…COPY of your PASSPORT.  Pastor Jerry must register the trip/team members with the govt. of Nicaragua at least 3 –  4 months before we arrive.
·  1 August, 2018…Final Payment ($750 or balance due)
** AIRFARES:
Each Team Member is responsible to BOOK his/her air travel…this allows you to use your credit cards and/or mileage rewards.  Unless otherwise arranged, Team members should book Departure of 9/15 using DELTA from ATLANTA to MANAGUA.  This is DELTA FLT DL 369 arriving Managua 9/15/2018.  Current schedule: DL 369 departs ATLANTA at 5:50 p.m.  Return FLIGHT: depart 9/30/18 on Delta DL 370 from Managua 7:35am to ATLANTA.  You can choose your connecting FLT to/from Atlanta (ATL) (www.delta.com) (NOTE…as of 12/26/17, the BEST Delta fares originate in Newark (EWR) to Atlanta (ATL), to Managua (MGA).  If you are joining us from out of our area (Dallas, PA), you may check on airfares with a different carrier, but you will need to coordinate with Pastor Jerry if you fly a different carrier because of team transportations, arrival times, and our hotel arrangements.  Please do this prior to actually making such reservations.  For more information on this trip contact Pastor Jerry Branch  at:  (Office: 570-639-5099)(Cel: 570-406-2162)   or email: gerald.branch01@gmail.com or pastorjerry@dallasbaptistchurch.org                                                 (Rev. 12-20-2017)